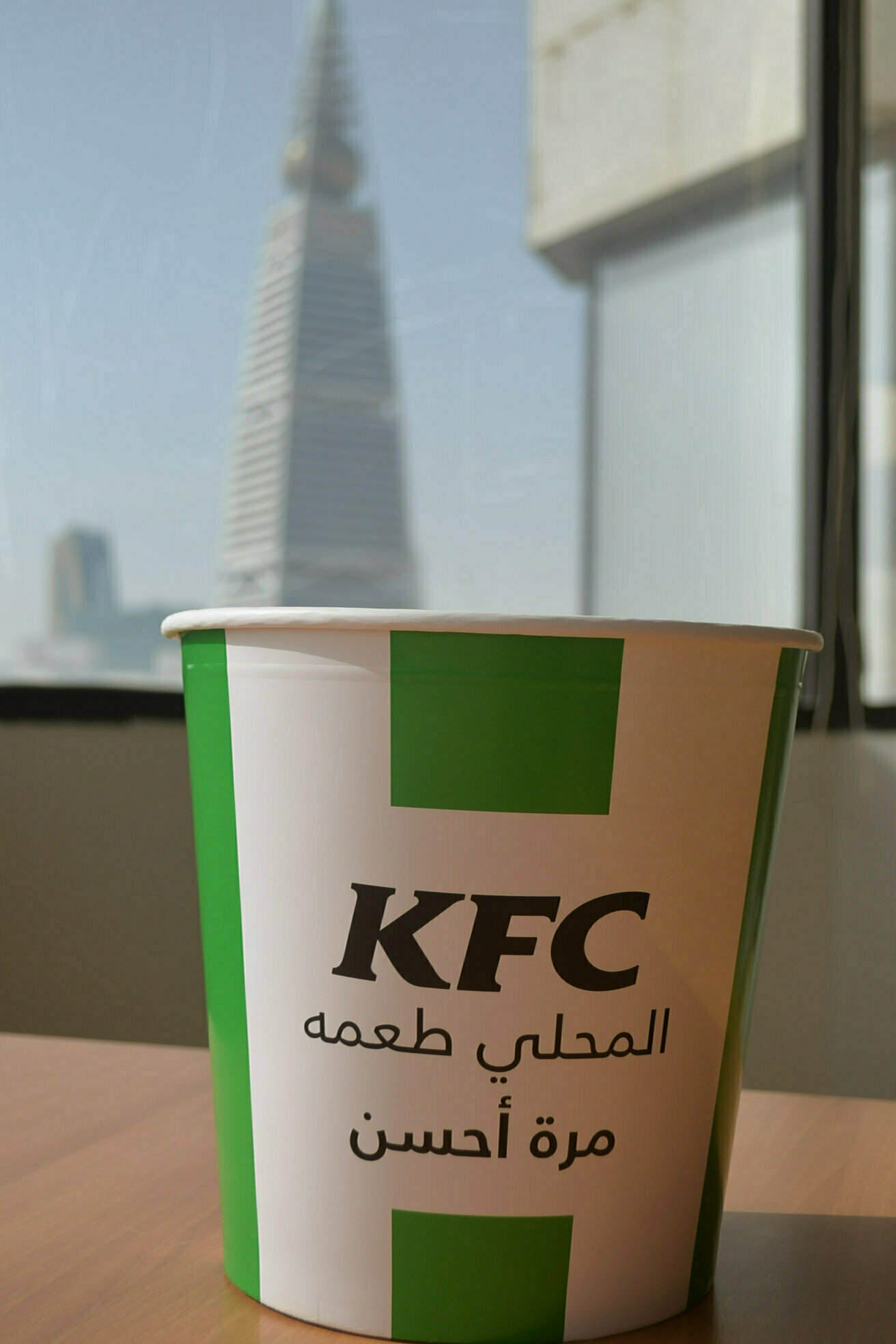 Colonel Sanders, International Man of Mystery
You may only know him as a Kentucky lawyer who came up with an internationally-recognized recipe for tasty fried chicken. What you don't know is that in the 1970's, at the request of the American government, the Colonel undertook several clandestine missions in the Middle East on behalf of his own and other governments.
To this day, he is fondly remembered by certain governments, who in honor of his secret accomplishments, commemorate the connection with green buckets to carry the chicken cooked with the Colonel's special blend of herbs and spices.
Now you know.