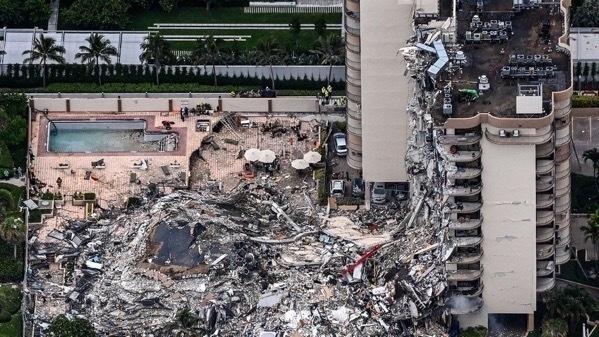 Biden has nothing to do with the Champlain Towers South building collapse.
Nothing.
The feds have no involvement at all.
Hell, the City of Miami Beach, just yards away, doesn't even have responsibility: they pass the buck to Surfside, a separate municipality.
Miami-Dade county has jurisdiction and is auditing buildings but there is more to be done.
Thanks FEMA, but this catastrophe is limited and scope and has affected less than 300 people: not a federal disaster.
Your involvement makes our goal more difficult.
We're trying to protect our property values, thank you very much.