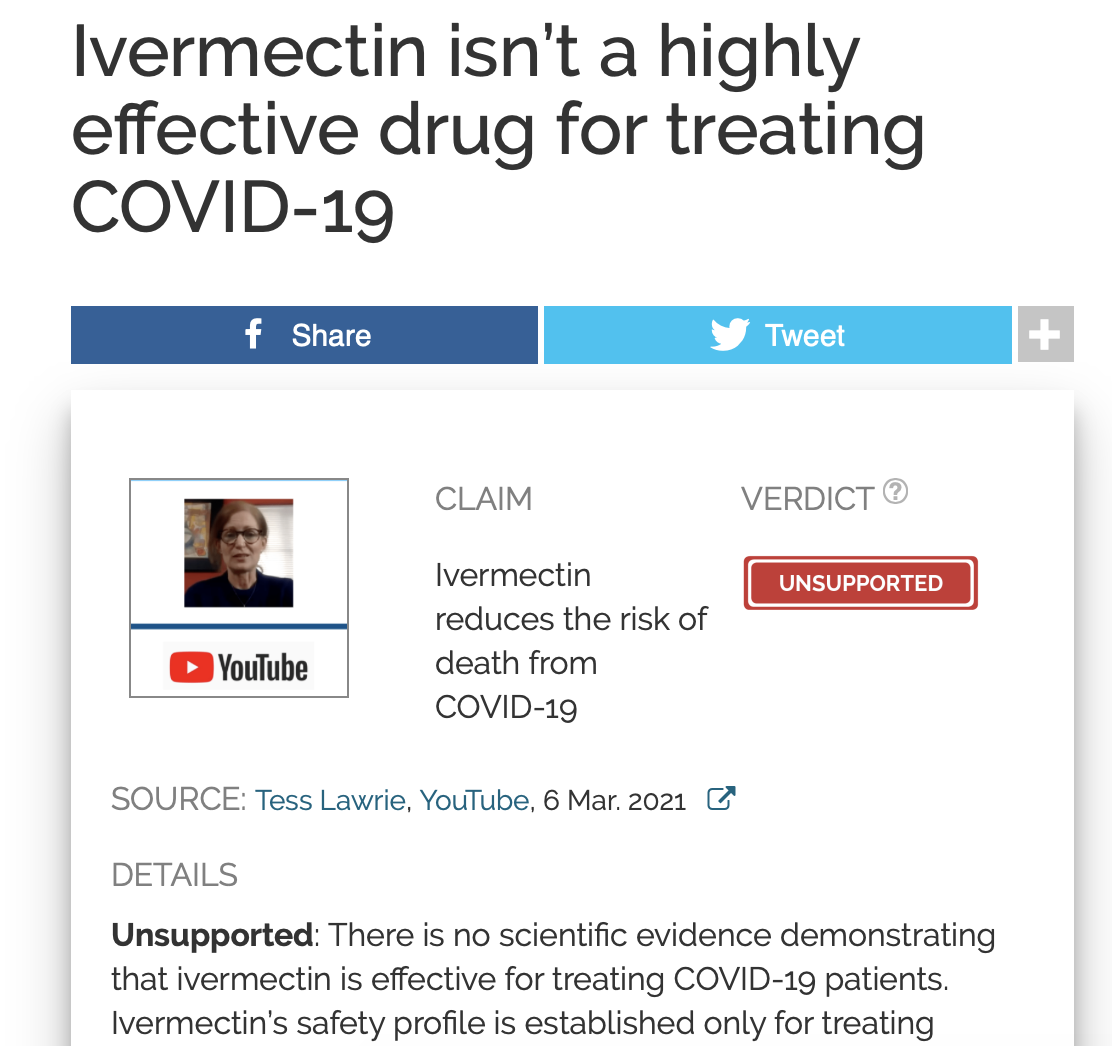 Ivermectin joins Hydroxychloroquine as a once highly-touted drug for the treatment of the Sickness now found to be ineffective.
While there has been much news on the vaccination front, there has been little news about possible treatments for the disease. The shortage of ventilators crisis is no longer an issue, though it is not exactly clear why.
Have treatments gotten that better over the past year? At the beginning, patients seemed to be dropping like flies, inspiring much fear. Have we become now simply blasé about the deaths? Has the virus become attenuated and less deadly?
No one knows.